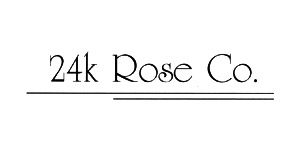 24K Rose
Our 24 Karat and Platinum Roses are real roses that are grown in the USA. For those that prefer a natural color in their rose, the lacquered rose is the right one for you. Underlying the success of the gold dipped and lacquered rose is the fact that men will always show their commitment by giving a rose to the woman they love.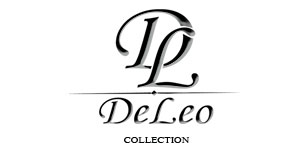 DeLeo
Born into a family with jewelry experience for over 35 years, Raffi has been involved with the family business, Ballerina Jewelers Inc. from an early age. As a child, he spent countless hours there, watching his father and his staff perfect his craft. He spent his summer breaks at the company where he learned setting, polishing and other bench skills giving him knowledge of all aspects of jewelry-making early on. His innate creativity pushed him to pursue design and so at the age of 15 Raffi began designing and carving for his family business. As the years progressed his love for des...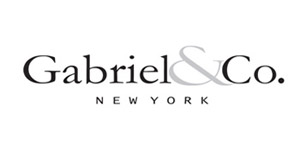 Gabriel & Co
Gabriel & Co. Bridal Engagement and Wedding Rings are among the finest in the world. Their exceptional craftsmen individually handcraft each ring with careful attention to detail and styling. Their diamond selection process guarantees superior quality, as each stone is thoroughly examined by an expert gemologist. Their bridal collections offer a variety of styles, as well as the flexibility to alter elements in order to create a unique heirloom.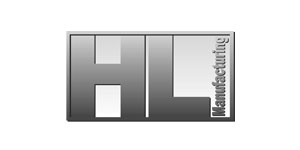 HL Manufacturing
H.L. is a family owned business that has been manufacturing quality jewelry for over 30 years. Like many, they started out with an idea and vision, and over the years have established themselves as a reputable name in the jewelry industry. H.L. is best known for their ability to create quality products and elegant designs, including custom jewelry work. All collections are manufactured in the United States by their design team. H.L. Manufacturing: Providing Quality and Craftsmanship since 1976.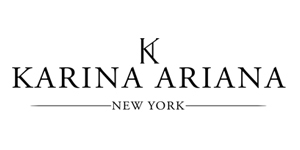 Karina Ariana
Introducing Karina Ariana New York, an exclusive new brand of fine silver jewelry by Ross Metals.

The Karina Ariana style embodies a classic, modern elegance evident in its use of vibrant evocative colors, feminine silhouettes, and a lyrical range of motifs, all speaking to the brand's passion for jewelry that delivers delight and wonder at first glance.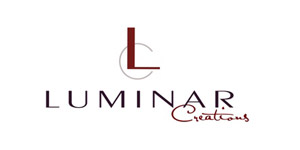 Luminar
Established in 1979, Luminar Creations is a full service design and manufacturing company based in Burbank, California. With over 70 craftsmen and support staff employed in its state of the art production facility, Luminar Creations manufactures and distributes a full line of quality diamond jewelry to many of the finest jewelers nationally. Specializing in Bridal Jewelry, made in all metals including Palladium, Luminar Creations offers the most comprehensive line of its kind in the market today.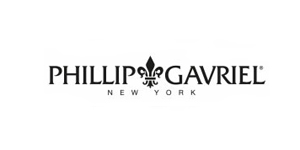 Phillip Gavriel
Literally born into the world of jewelry, Phillip Gabriel Maroof the designer behind Phillip Gavriel founded his collection after studying in Florence, Italy. The beauty and history of the Renaissance intensified his already developing design sensibility and became the catalyst in launching his passion. Every piece of jewelry in the collection tells a story and comes from the heart. The collections are inspired by an important part of Phillip himself, whether it be a place he has travelled to, or simply something beautiful he experienced. Crafted in gold, sterling silver and precious...
Shop our Phillip Gavriel products View all

→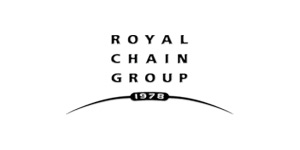 Royal Chain
Paul Maroof founded the Royal Chain Group in 1978. Under his meticulous leadership, he developed his family owned business bringing in his son and daughter as they work diligently together to run, develop, and grow the Royal Chain Group. Mr. Maroof maintains a personal involvement in everything that the Royal Chain Group represents. This commitment has made him the pre-eminent importer of quality jewelry.
Shop our Royal Chain products View all

→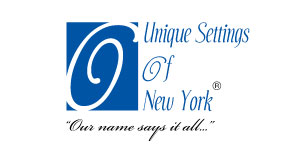 Unique Settings
Unique Settings of New York™ is proud to be one of the first GREEN jewelry manufacturers located in the United States. Known as the industry's 'Custom Jewelry Specialist,' Unique Settings helped set the industry standard in recycled metals and conflict-free stones. The company feels an extreme commitment to give something back by using only 100% recycled metals bought from earth-friendly refineries. Likewise, only Kimberley diamonds and colored gems from ethical sources are used to create their amazing Bridal and fashion pieces.